ps3?
black ops 1 PrettyBoyET86
.......CoOkIe_MoNsTeR......

I Told You Niggas 9 10 Times Stop Fucking With Me
Put That Knife In Ya
Take A Little Bit Of Life From Ya
Am I Frightening Ya?
Shall I Continue
Put The Gun To Ya Let It Sing You A Song
I Let It Hum To Ya
The Others One Sing Along
Now It's A Duet?
Nd You Wet, When You Check Out The Technique
From The Two Teckz
nba2k13 - dungeons and dragons daggerdale.
[SIZE="5"]

#1 most icons in game

.[/SIZE]


:redface:

I am retired ... long live

SILENCE
[SIZE="5"]

My Sluts


[/SIZE]
Black_Metal
Monte_Man
joedaslutter
Pandera !!!!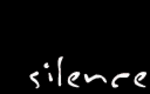 Getting harassed? Have a cheat or bug to report? Have ideas to help the game. Feel free to contact me
jeremy brown says
im gay i like men
Users browsing this thread:
1 Guest(s)