Your mailbox is full. You can not receive any more mail.
Recent News //
June 04, 2011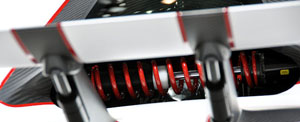 The all-new Midnite Challenge brings a new dyno and test'n tune. A new algorithm for dyno and test'n tune provides faster calculations for easier tuning, improved accuracy and better results. Each vehicle, even down to similar models with similar builds, each have their own individualized tune - just like in real-life.

Upgrading and uninstalling mods no longer result in a complete retune. Again, like in real-life a vehicle can return to previously modified state and also reuse the previous tune.